I purchased this car out of pure curiosity because it was a nice looking car. I have never purchased a brand new car before so it was new territory. It seemed a lot easier process wise because I was a technician at ONE Toyota of Oakland and my friends step dad was a sales manager. I knew I was in trouble when he grabbed the keys, tossed it to me, and said "go take it for a spin take your time". Drove the shit out of a base model and when I got back I was really bothered by the red bolster on the seat. I told him I need some time to think about it and while I was walking around I noticed an FRS in the showroom with all black seats "that's the monogram series" he said. The next day I was doing paper work while I was on the clock. When I got off work I was looking at my brand new 2014 FRS Monogram series with 8 miles on the odometer. May 31st 2014.
One thing I did that I normally wouldn't do was buy a bunch of aesthetic parts rather than suspension parts. I wasn't planning on doing anything with this car just mainly daily it. They said that's where it all starts though lol.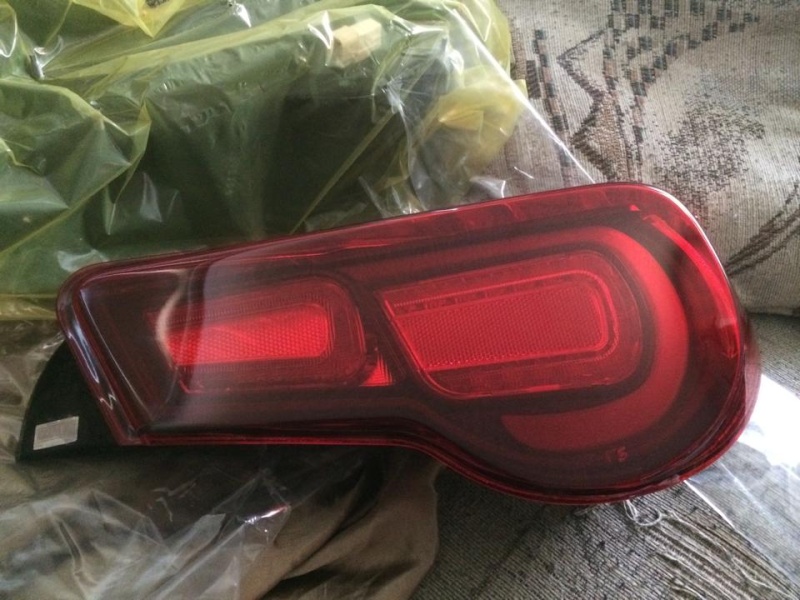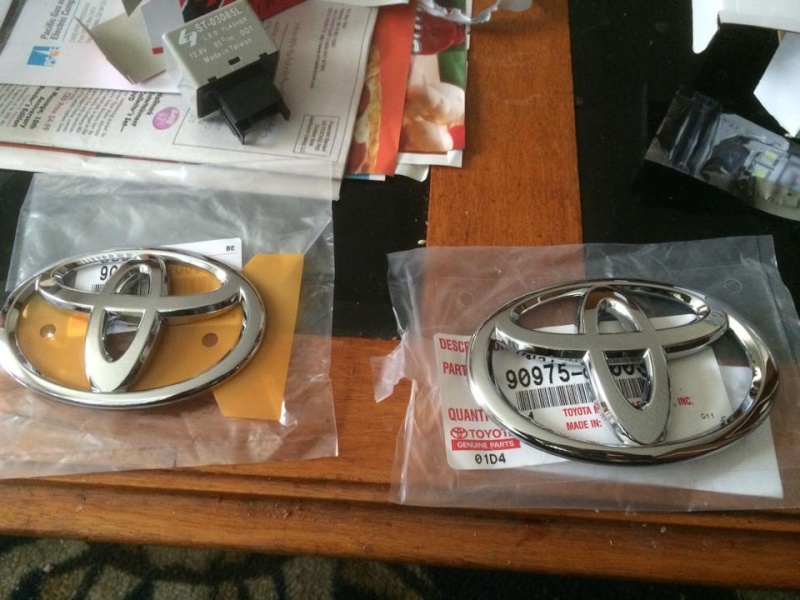 I've gone through about 5 sets of these goddamn clear sidemarkers so far.
I wheel whored for awhile and had various sets and pairs of wheels.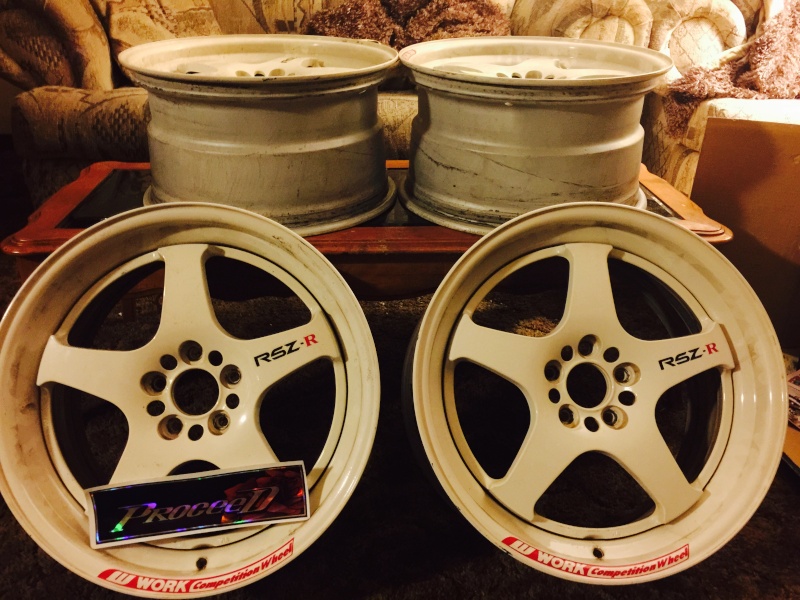 This is me being broke on stock suspension after buying Revgasm Josh's wheels.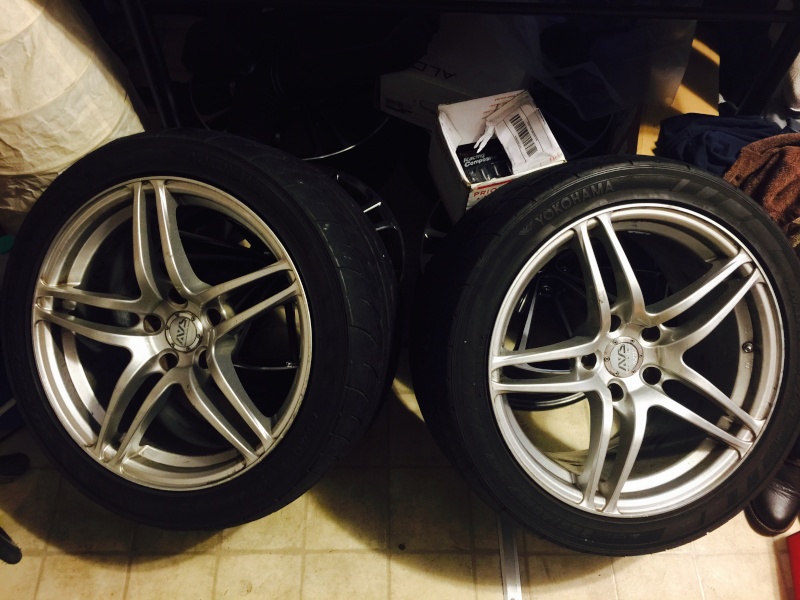 I didn't want to fuck around anymore and so when I heard Albert "Wavybert" got a hold of 17x9 AVS 5 I wanted them.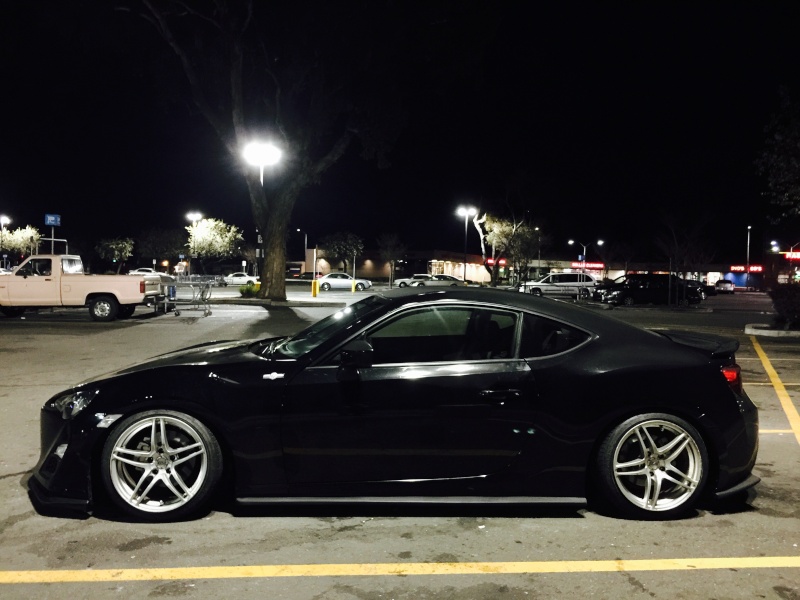 To complete the look I decided to buy some used PBM coilovers for $800 shipped. New car used parts who gives a shit.
I couldn't get enough of wheels it was as if I was trying to fill in the void of my S14 and not having money for wheels before so I bought more lol.
First time at CLub Drift with the chassis and it was a bit rushed. I had no time to test out how the car felt and all I knew was I wanted to drift. Car performed shitty because I was clueless and didn't know squat about how the suspension was setup for these chassis. Apparently I was running 8kg front and 6kg rear when I was suppose to run stiffer rear springs.
I gave it a break and I saved up some money for parts that can help me drift easier. Nothing comes out the box ready to drift in my opinion so back to the drawing board.
My buddy Kace sold his TRD intake for a really good deal so I couldn't pass it up. I figured I'd need it for the power mod I was getting soon.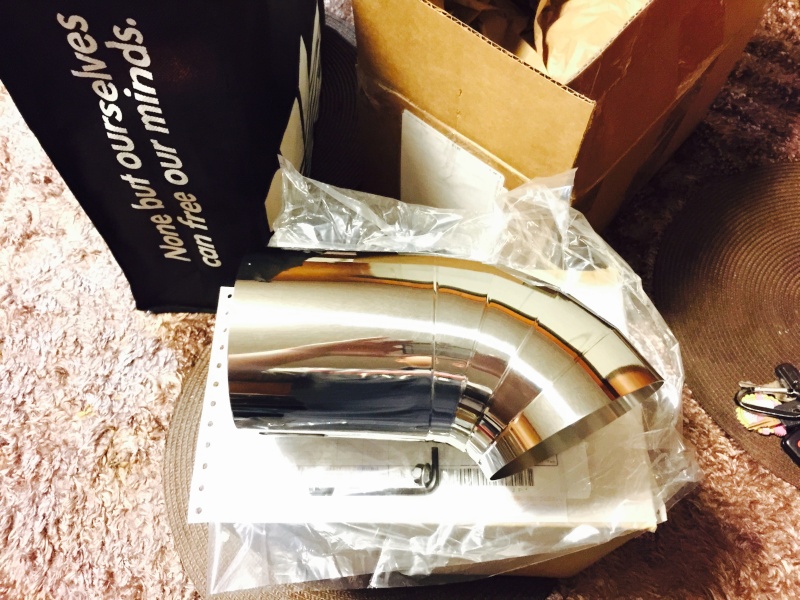 On another note my URAS tip came in the mail! Just the tip though lelel.
More wheels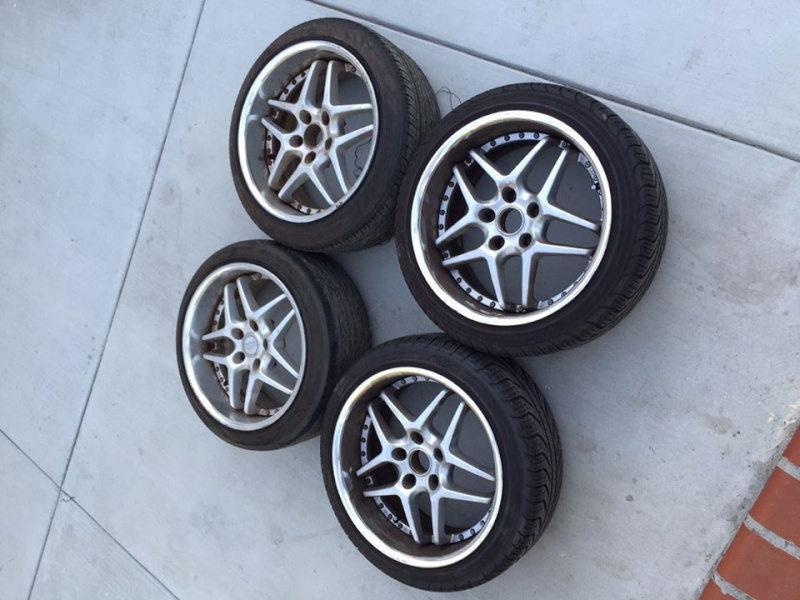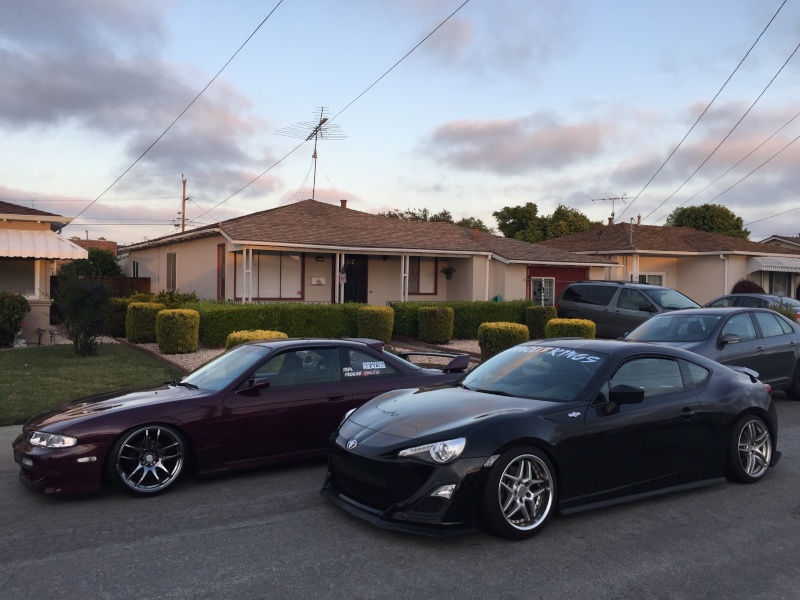 I picked up some things for better angle and a more solid feel in steering. I know Megans are lame but these were the only inners available that had built in spacer to gain better angle.
PBM RLCA to get rid of camber when I stop using 5x114 addapters. 10kg springs to stiffen up the rear (originally 6kg).
Solid Battle Version rack bushings over marshmallow bushings for better feedback.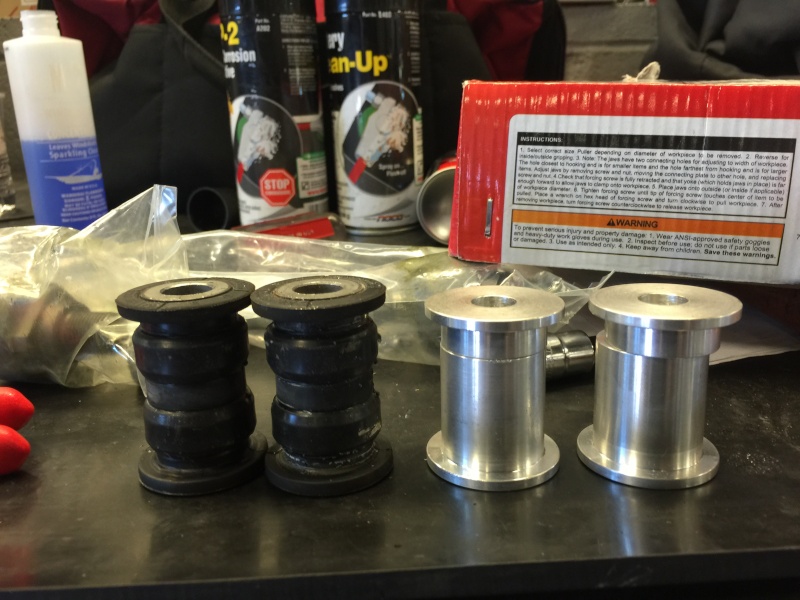 Springs installed and height adjusted afterwards.
Finally something nice to look at underneath.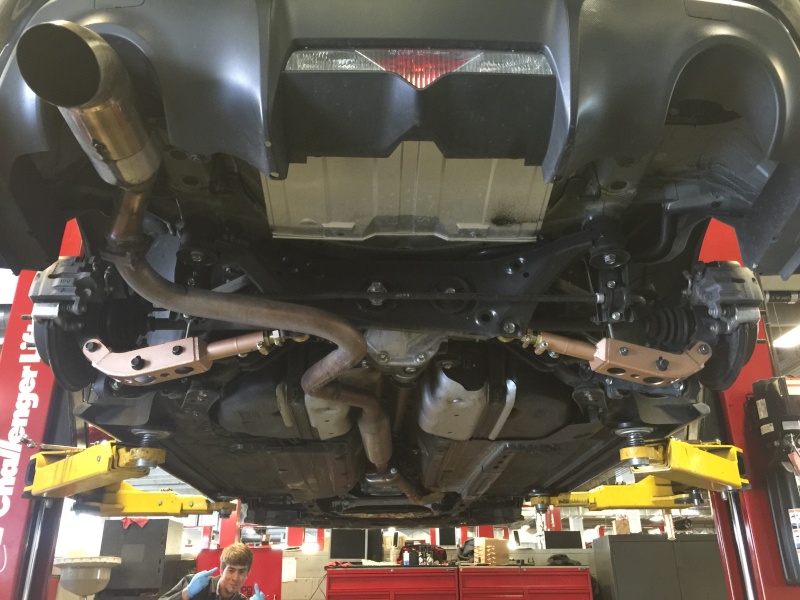 I couldn't run the blitz in the rear because I ran a lot less camber in the rear and with the 5x114 spacers it just wasn't happening.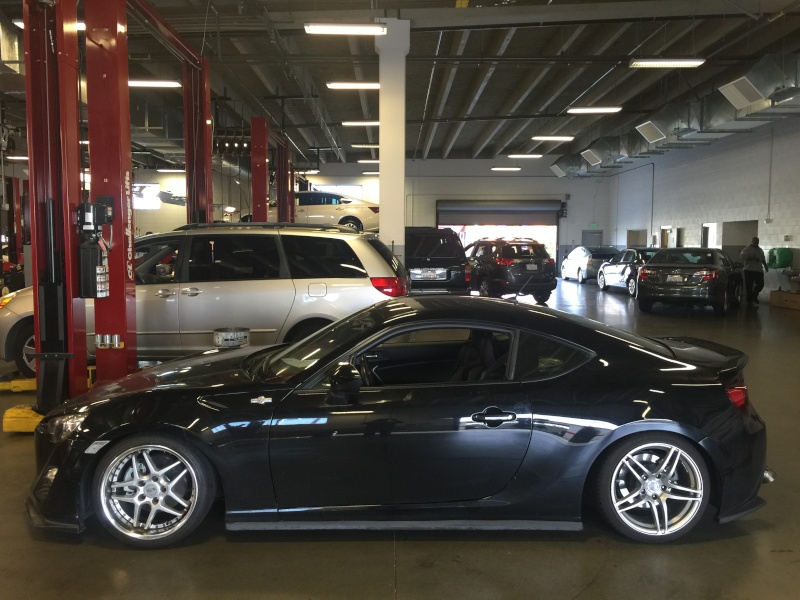 Perks of working at a nice shop with an in-ground alignment rack (wish I still worked there).
Also picked up an off-shelf tune called OFT or open flash tablet. This got rid of some lag in the throttle response with stage 1 91 octane.
Shakedown yet again at CLub Drift and this time I actually enjoyed my time there. I was talking to Phil "Philstar" while I was at the event and I told him how the car oversteered like crazy and it felt a bit difficult to get into the right spot. He then tells me that I was suppose to run the front at full stiff and run the rear damping a little softer. After the adjustments my driving really showed the difference it made. Car felt great and I was more confident in throwing the car.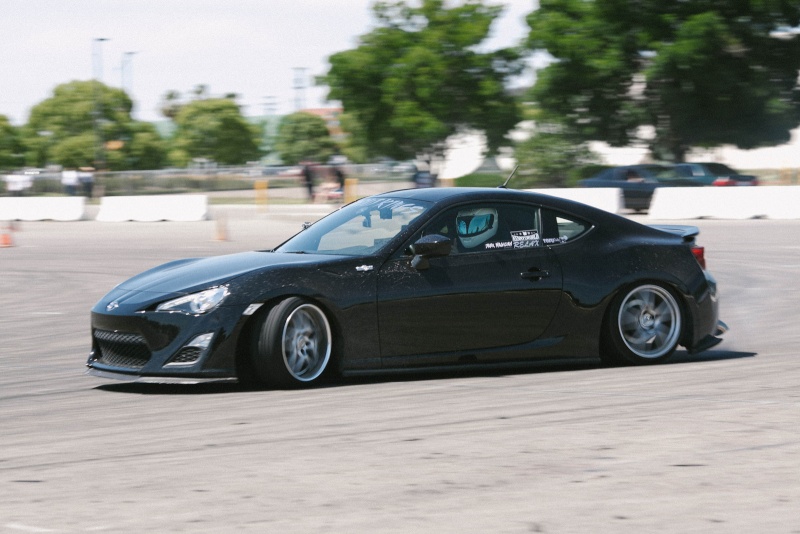 Pretty weird driving next to my old car.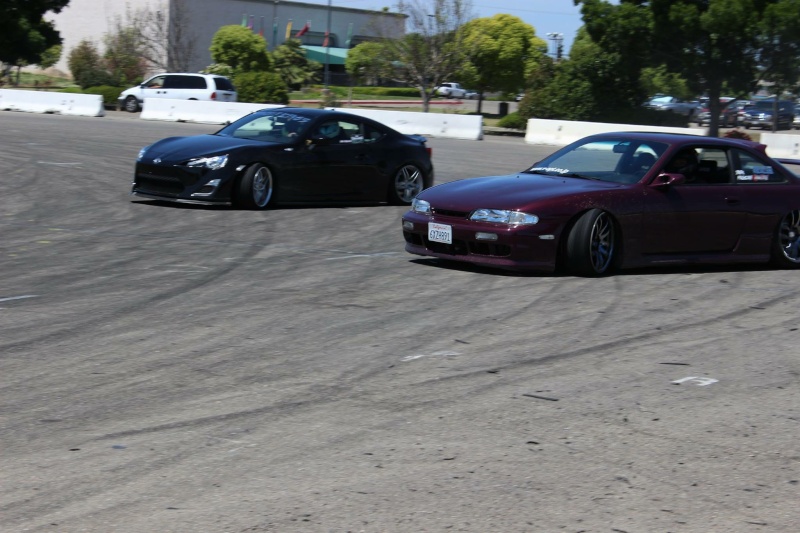 A few weeks later my STI rear hubs finally came and I could not wait to install it. 06+ STI rear hubs are 5x114 and is a direct bolt-on to the frs uprights. Only problem is having to drill 114 into my existing rotors and shaving down the bore from 55.1 to 55.6. Very minimal indeed but it would not fit unless bored down.
[img]
https://i.servimg.com/u/f68/19/36/21/48/hub10.jpg[/img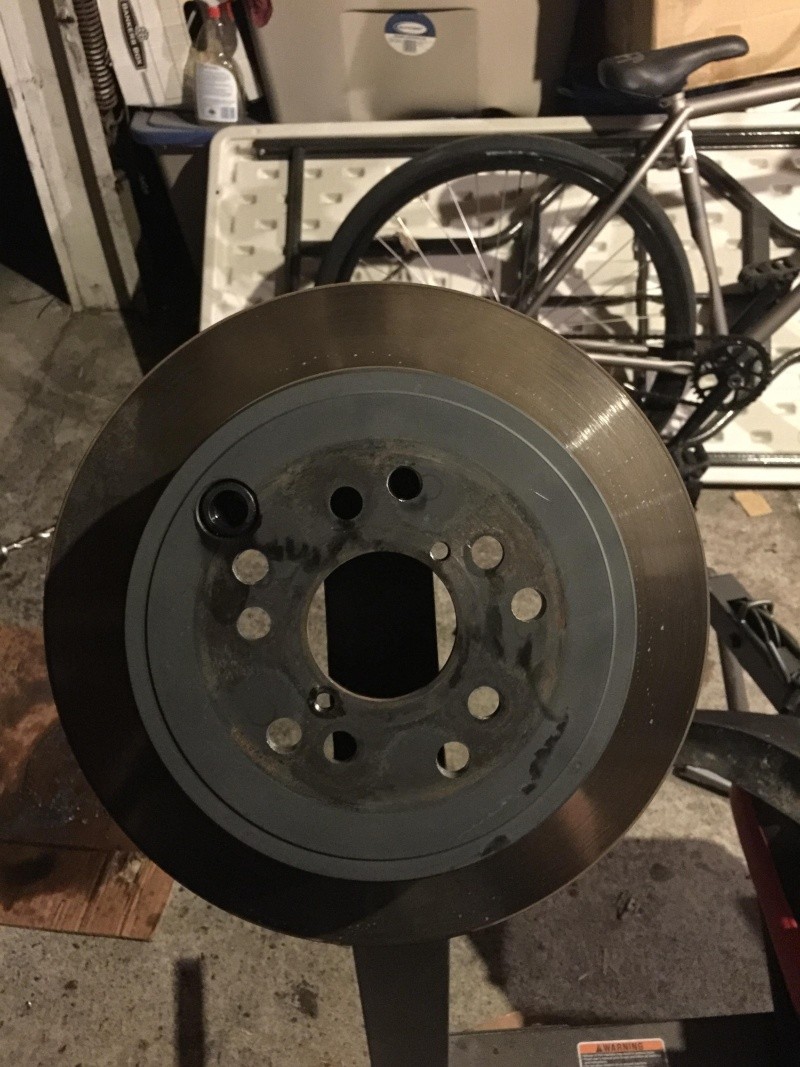 Last edited by Justinzenki on Wed Nov 18, 2015 10:08 pm; edited 7 times in total

Justinzenki




Posts

: 7


Join date

: 2015-11-17



interesting build! keep up the progress!

Domosacco




Posts

: 27


Join date

: 2015-11-15


Location

: Sacramento



voted for build of the year.

mad-ass




Posts

: 46


Join date

: 2015-11-16


Location

: Nor-Cal



Hahaha those side markers! Those are going to be the equivalent of s13 hatch tail lights on NorCal drift market in the future.

Domosacco




Posts

: 27


Join date

: 2015-11-15


Location

: Sacramento




travisroush




Posts

: 73


Join date

: 2015-11-16


Location

: east bay




Justinzenki




Posts

: 7


Join date

: 2015-11-17



---
Permissions in this forum:
You
cannot
reply to topics in this forum