Engine:
• Stock 1UZ VVTI about 70k on the motor (used motor from Venus) no leaks
• 170k on Chassis
Drive Train:
• R154 Transmission was rebuilt by old owner
• Clutch Kit: Act 6 puck sprung with Competition Clutch pressure plate (5k miles ago)
• Daft Innovation R514 to 1UZFE Adaptor Plate Swap Kit
• Changed oil with Redline MT90
• 1 piece drive shaft from Santa Clara Driveline
• Welded Diff
• Cube Short Shifter
Suspension Footwork:
• Parts Shop Max 18/16 Coilovers
• Battle Version Aluminum Rack bushings
• Battle Version Rack Spacers
• Battle Version Inners
• Battle Version Outers
• New Front Moog Ball Joints/ Knuckles
• Project Mu front pads (IIRC)
• Brand New rear brake pads
• Dual Calipers with Z32 brakes With Hawks (hp+) pads for the Parts Shop Max Hydro Set up(Not a lot of people have this) [hardline to steel braided]
• Arm is shortened so it doesn't hit the top wheels well
Wheels: Weds Kranze Cerberus II
• F: 18x9 -4 4" lips on Federal 595 215/40/18
• R: 18x10 -4 5" lips on Forceum 225/40/18
Interior:
• 7/10 Interior
• Bucket seat for the driver
• Custom rails and still hold power option for forward and back
• Nardi Classic steering wheel with Quick Release
• Parts Shop Max Hydro Drivers side welded on a bracket for sturdiness but because of this I am not running the center piece (I still have tho but cut up)
• Trd Shift knob
Exterior:
• 9/10 Stock body
• Dark Green (Forest?)
Extra Goodies for extra
• Pair SSR Vienna Courage 18x10.5 +5 on Forceum 225/40/18 1k extra
• Full Vertex kit rep by VIS (needs to be reglassed) $200
• Random OEM parts comes with sale
Cons:
• Needs no Power Steering pump or rack no PS at all at the moment
• Maybe axles (its clicking)
• Has CL for the Tranny not being there.
Hello Gentle Sir and Madams!
I am selling my yacht because I am in need of money to pay for future tuition. It is my last year and this car is too beautiful to crash around with the homies. It does drift really well and the power can spin heavy 18s or 19s no problem. Everything in this car has been done right.
Enough said feel free to offer up, low ballers welcome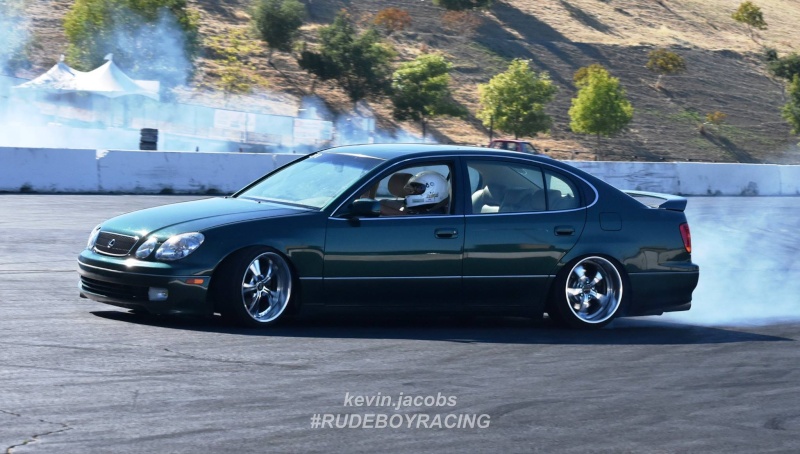 jrdori




Posts

: 24


Join date

: 2015-11-16



wish i was 5 lug glws

thesuperiormichaelcera




Posts

: 36


Join date

: 2015-11-16


Location

: Da Streetz



thesuperiormichaelcera wrote:

wish i was 5 lug glws
I wish I was 3 lug Ty

jrdori




Posts

: 24


Join date

: 2015-11-16



bump lol if u guys really want it come talk to me we can work something out! =D

jrdori




Posts

: 24


Join date

: 2015-11-16



---
Permissions in this forum:
You
cannot
reply to topics in this forum